A Property manager overseeing commercial real estate might be in charge of diverse areas, like landscaping and building maintenance. Residential Property Caretakers can have numerous tasks, such as collecting rent, enforcing community living standards, and addressing tenant complaints, Property Tax, Agreements etc. We are having 36 properties now @ PCMC & PUNE.
We will search good & genuine Licensee for your premises.
We will charge an Authentic Brokerage from the client.
We will take care of client will pay monthly Society maintenance charges / Electricity Bill / Cable & Internet Charges (if any) regularly in every premises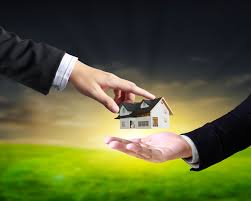 We will make below mentioned following works related to each premises.



Electricity Bills, Maintenance charges, Society Charges, Corporation / Grampanchayat Taxes & other all payments related to premises will be paid by me after taking the amount from you before due dates in case of vacant premises & in case of occupied premises I will ensure that Licensee shall pay Electricity Bills, Society Maintenance Charges, Cable & Internet Charges. The Property Tax liability shall be owners.
We will make sure that Rent / License fee of all the premises will be deposited to your bank account lying with regularly without fail.
We will visit the premises every 2 months & make a proper inspection & if found damages or alterations due to wear and tear and if required I will make a make a necessary changes, repairs and replacements & required action will be taken. (I will inspect Civil Work, Electric Work, Furniture's and electrical appliances in case of furnished premises etc.)
We will keep all Inspection reports & all property papers properly & submits you reports every month without fail. We will submit your monthly paid light bill Xerox copy and society Maintenance / Charges receipt of the entire premise without fail regularly.
We will compulsory do the registration of leave and license agreement directly through you as Licensor / Owner without fail, and I will not rent & hand over possession of the premises till leave and license agreement is not executed and complete all the police verifications of each Client / Tenant / Licensee shall be done by me and I will provide you all the originals document within seven working days from the date of execution of the document. I will only do leave and license agreement I will never do lease agreement.